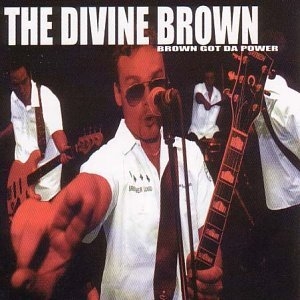 Brown Got Da Power
Available Formats
Tracks
Price
Buy
Download EP (

MP3

)
4 tracks

£

3.96

Download EP (

FLAC

)
4 tracks

£

3.96
Description
Divine Brown - Brown Got Da Power
BROWN SERMON THE FIRST

LO!
Come unto us o unbelievers and enter
The Brown church of Rock 'n' Roll, Riot & Revolution
BEHOLD!
Super heavy punk scuzz fuzz sermons
WITNESS!
Rip-Snorting fuck-up Nitro burn Rock 'n' Roll
FEEL!
The fuel injection, the Beautific birth of
Atom Bomb Boogie
Girls 'n' Boys, Guitars and Noise, The Holy Trinity
Avert thine eyes or forever join
the Electric Congregation.
COME!
Be healed by The Power, The Glory,
The Divine Brown

BROTHERS AND SISTERS THOU ART TRULY MOTHERFUCKIN' BLESSED!