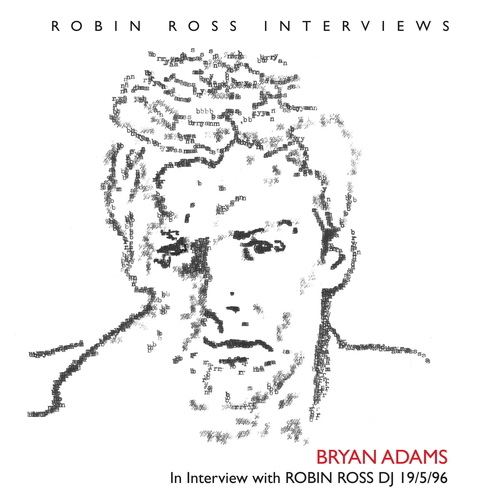 Interview with Robin Ross 1996
Available Formats
Tracks
Price
Buy
CD Album
1 track

£

3.99
Description
Bryan Adams - Interview with Robin Ross 1996
Is Bryan Adams a workaholic, supporting good causes. Does he still support the causes, a long time member of Amnesty.
The facts behind the lyrics, does the music do the talking. He has never made music fashion led and he does not know what makes his music work.

Always very hard to interview and could be called arrogant, I believe it's a shyness and frustration with media responsibility. He disagrees with a lot and who does he make records for, himself… yes always. He is so very critical about his songs and can even cut out chunks from a song just before the record release.

Bryan Adams writes for the live arena and that's a lot of what drives him. Who are his influences, Sam Cooke, Aretha Franklin….. Steve Marriot…, He grew up in Europe and spent only his very early years in Canada… he still goes to see new bands all the time.

He appreciates English Radio for its diversity...
Tracklisting
CD Album (JECD11)
Bryan Adams

- Interview with Bryan Adams 1996