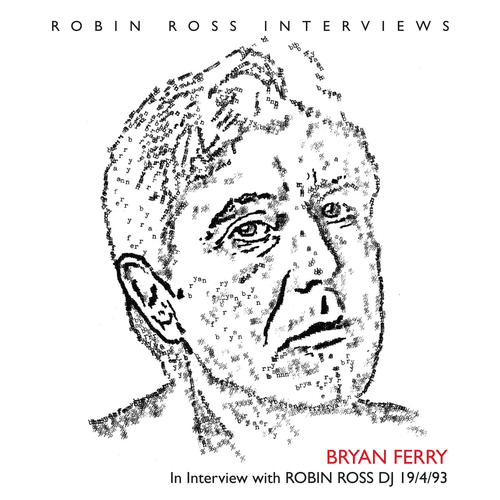 Interview with Robin Ross 1994
Available Formats
Tracks
Price
Buy
CD Album
1 track

£

3.99

Download Album (

MP3

)
1 track

£

0.99

Download Album (

FLAC

)
1 track

£

0.99
Description
Bryan Ferry - Interview with Robin Ross 1994
Roxy Music are held is such high esteem, how does he feel about reliving the classic tracks, which for so many sum up the era.

Bryan talks about the original members of Roxy, the gigs in The Tate, Reading and various venues with the fresh material, the meteoric rise to fame, was it as much a culture as the music.

His influences are and always been very diverse. The differences between his solo work and band material.

The truth behind the disagreements between Ferry and Brian Eno.

Why record a John Lennon song?

Does he ever have regrets about wearing that tuxedo?

Avalon had a finality would he record again as Roxy Music.
'For Your Pleasure' he has most affection for.

What song would he put on a Juke Box.... 'Virginia Plain'..... find out why.