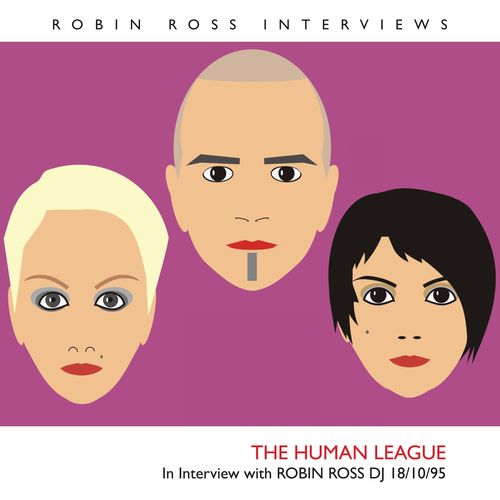 Interview with Robin Ross 1995
Available Formats
Tracks
Price
Buy
Download Album (

MP3

)
1 track

£

0.99

Download Album (

FLAC

)
1 track

£

0.99
Description
The Human League - Interview with Robin Ross 1995
Philip Oakey, Joanne Catherall and Susan Ann Sulley talk about the origins of the band and the beginning of the influences which made the Human League. 'Being Boiled' touring Iggy Pop and enjoying success in the 80's. When the girls joined they were teenagers is the original story true, were the girls in a night club? The girls got some serious grief, did that make them strong?

Women's roles in Music, Major record companies and great prolific statements from the ladies. David Bowie gave the band some excellent advice and David Byrne may have taken an idea. Money or credibility which is the most important?

'Don't You Want Me' is without a doubt a classic, quite possibly the perfect pop song and according to Phil there aren't any crap bits in this song.

Uncomplicated music which is so rich and textured.
Is Phil Oakey ..'A little mad.. in an enchanting way'???

Just wonderful Sheffield honesty by the bucket load.