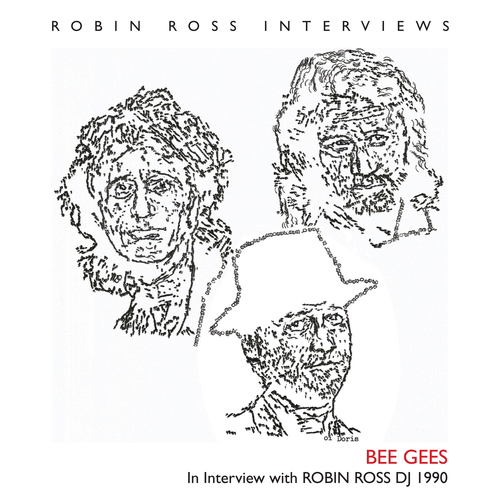 Interview with Robin Ross DJ 1990
Available Formats
Tracks
Price
Buy
CD Album
1 track

£

3.99

Download Album (

MP3

)
1 track

£

0.99

Download Album (

FLAC

)
1 track

£

0.99
Description
Bee Gees - Interview with Robin Ross DJ 1990
The Bee Gees talk in their studio in Miami and Barry, Maurice and Robin speak about history growing up in entertainment and serving their apprenticeship then travelling back to England. Robert Stigwood was the ultimate manager and a case of 'right place, right time'. Brian Epstein the truth, The Beatles, John Lennon, and fame perspectives. The relationship between the brothers is obviously very special and humour is so important to them. The American dream as a band a real influence in their songwriting. Romanticism is so important in their songwriting and they are not afraid to try something new, and quotes from their contemporaries. Absolute honesty about their music and how so much of their music is written for themselves, they are not songwriting machines. Saturday Night Fever they could have done quite nicely without this legendary album, What ever they did it would never be as big, was it an albatross?

They love creating, been around a long time, what do awards mean to them?

1970 did the Bee Gees disintegrate? Why Live in the U.S. and have homes in the UK?

Number 1 single or an award?….. they realise the support of their public.
are they still children at heart…. thats the theory of success.

Do they have fears for their children, interestingly their opinions are still true today?

Music and realisation, Thank you Bee Gees… you Win Again!