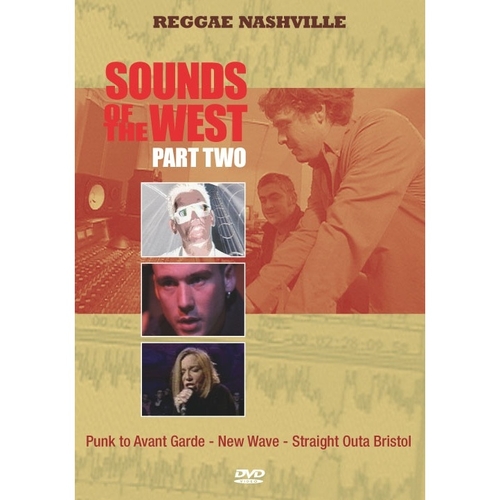 Punk to Avant Garde, New Wave, Straight Outa Bristol
| Format | Price | Buy |
| --- | --- | --- |
| punk to avant garde, new wave, straight outa bristol | £9.99 | |
Description
Howard Johnson - Punk to Avant Garde, New Wave, Straight Outa Bristol
Towns like Bristol have been manufacturing original oddballs since punk...
Sounds from the West of England grew to prominence with trip-hop, but towns like Bristol have been manufacturing original oddballs since punk. Diverse styles have been its defining feature – mixing dub, techno and drum 'n' bass (as in Part 1 of this collection) along with funk, hardcore and smooth movie soundtracks displayed here. This is cutting-edge music - without boundaries, free to experiment, bred from a rich cultural mix-up and fed on an independence of spirit - that has always stood on its own terms. Sounds of the West 2 continues its history of this music and its influence.


Punk to Avant Garde :

Two musicians essential to the West are Martin Stewart and Gareth Sager, whose interviews reveal a journey, a search for more and more unique sounds. Outsiders with valued reputations within the industry, but little known in the pop world, they are artists who never stand still, always looking to experiment.
The Pop Group, Rip Rig & Panic, Head, Wild Bunch Sound System.


New Wave :

Unusual collaborations, local record companies like Cup Of Tea, a constant pushing of boundaries, these make up Bristol's new wave. Dub War from across the River Severn are always welcome at its mosh-pit music venues.
Propellerheads, Purple Penguin, Monk & Canatella, Dub War.


Straight Outa Bristol :

No-one should be surprised just how good these now-famous groups are. They had been a well-kept secret for too long. Miles Johnson and Tricky moved to big things in New York ; the ones who stayed, Massive Attack and Portishead, have thrived at home.
Wild Bunch Sound System, Massive Attack (Daddy G & 3D), Tricky, Rock, Portishead (Adrian Utley).