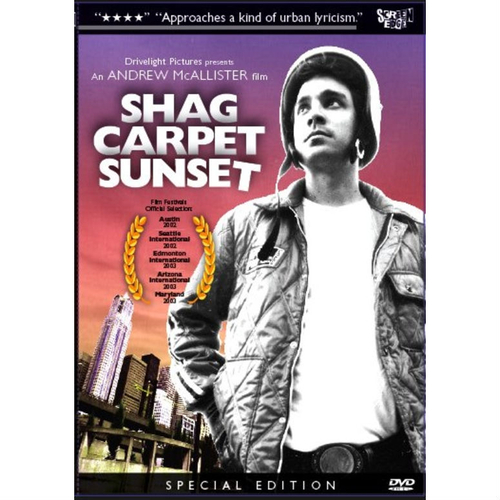 Shag Carpet Sunset
| Format | Price | Buy |
| --- | --- | --- |
| Shag Carpet Sunset | £9.99 | |
Description
Andrew McAllister - Shag Carpet Sunset
Welcome to Tuck's world. He's a public Access puppateer by day, minion of a

medieval themed roofing company by night. Tuck wants to live the creative life,

but his attentions are divided by an assortment of vocations and avocations that

seem to be going nowhere. that's until he meets Suz. At last, his meandering

search for his place in the world might be over. the problem is, suz doesn't

impress easily. Tuck begins training as a race car driver in hopes to win her

over. the only concern lies in the fact that Tuck is an alcoholic, and only

gets up enough courage to race after a long night of drinking.